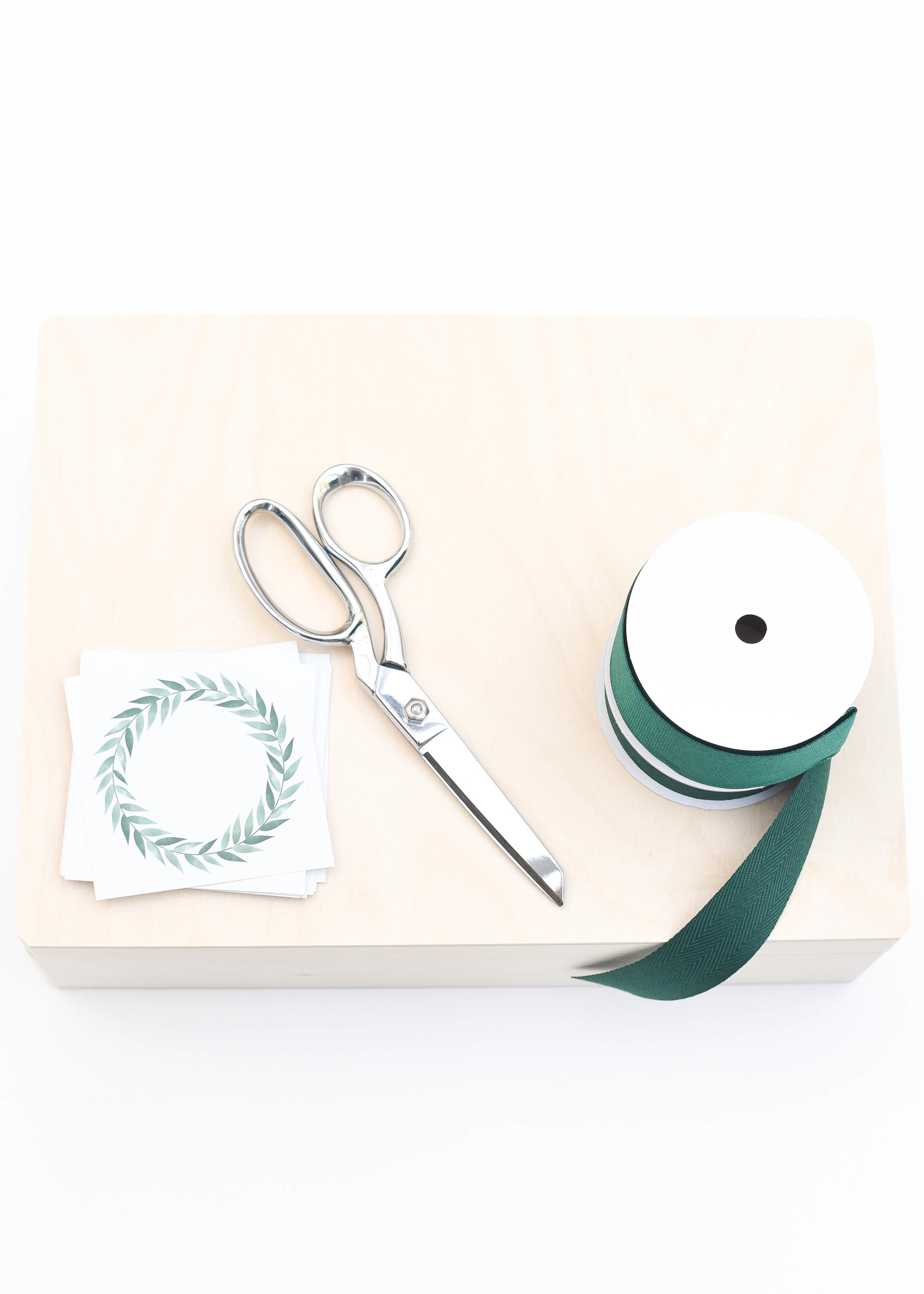 This year, to make things simple, and beautiful, along with trying to find more thoughtful, useful, minimalists gifts, I decided to mimic that sentiment in the gift wrapping as well. Natural unfinished wood cornice boxes, filled with a bed of aspen wood excelsior, make each gift set feel extra special. While not cheap, the purpose for these was not to give more, but to give more with purpose. It's not about the quantity or size of the gifts we receive or give, but rather the thought that goes into it. For me, the idea of quality over quantity in addition to hand curating each set for an individual recipient is what makes this season extra special.
And because I chose to wrap the majority of our gifts this way, and because the bulk of our gifts are shipped to family & friends, it was way more cost effective for me to buy the boxes in sets of two and the excelsior in bulk, making each gift box right around $15 (not including finishing ribbon and gifts inside). Should you only wish to wrap a present or two this way, I also included links to individual and smaller quantity items below:
Our go to gift wrap this holiday, shown here:
Unfinished Walnut Box (2 pack) | Aspen Wood Excelsior (BULK)
Only needing to wrap one present?
Individual Unfinished Walnut Box | Aspen Wood Excelsior (4 oz bag)